CRYSPLOT tutorial
CRYSPLOT is really simple to use and below are shown the key steps to get immediatly your plot.
Select the property from the menu that appears by passing on "Make a plot".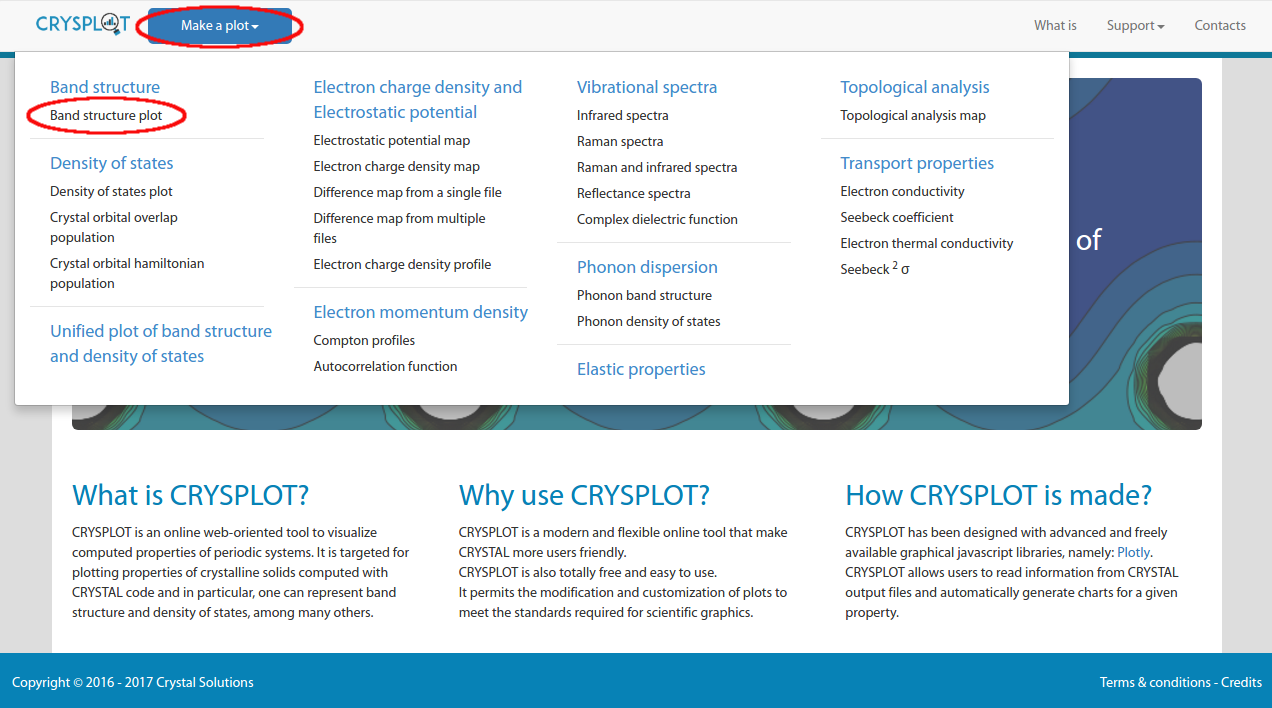 Upload the file by clicking on "Choose file" button.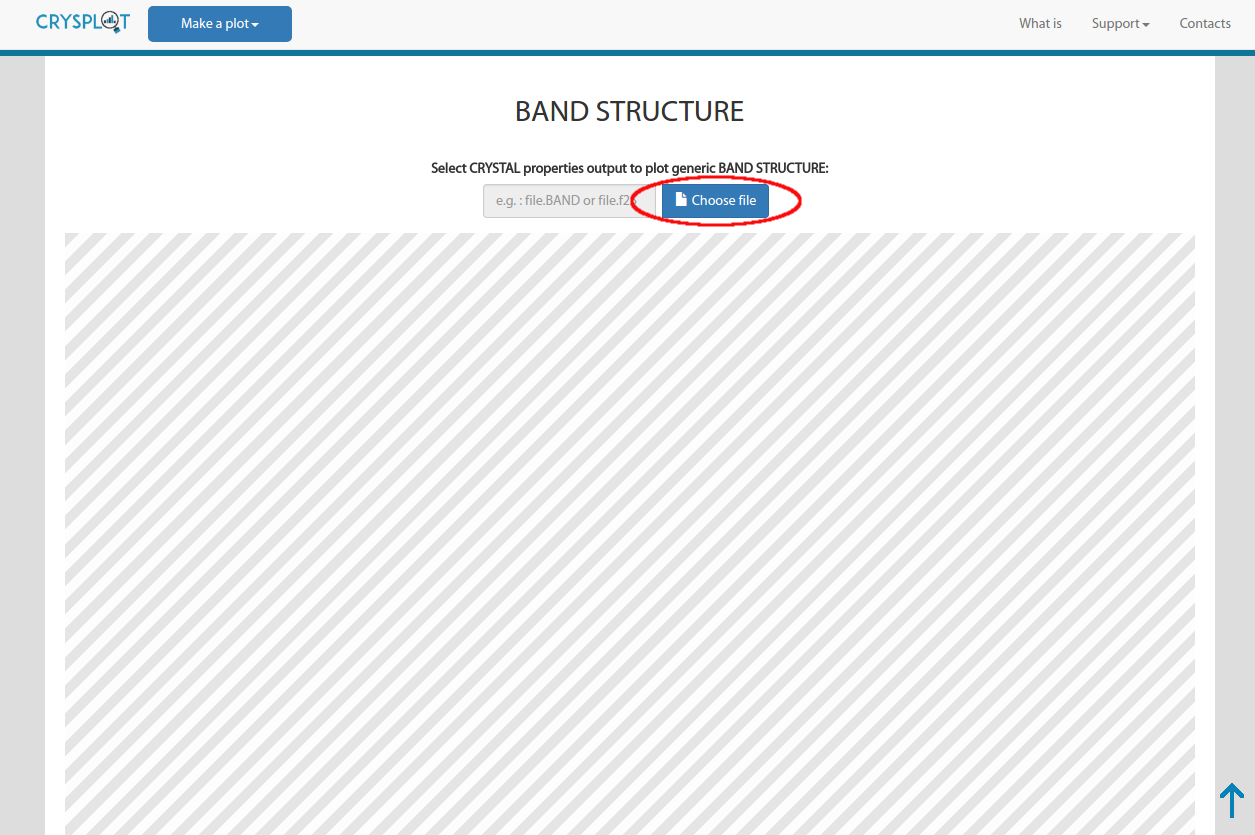 Show and customize your plot with PLOT SETTINGS palette.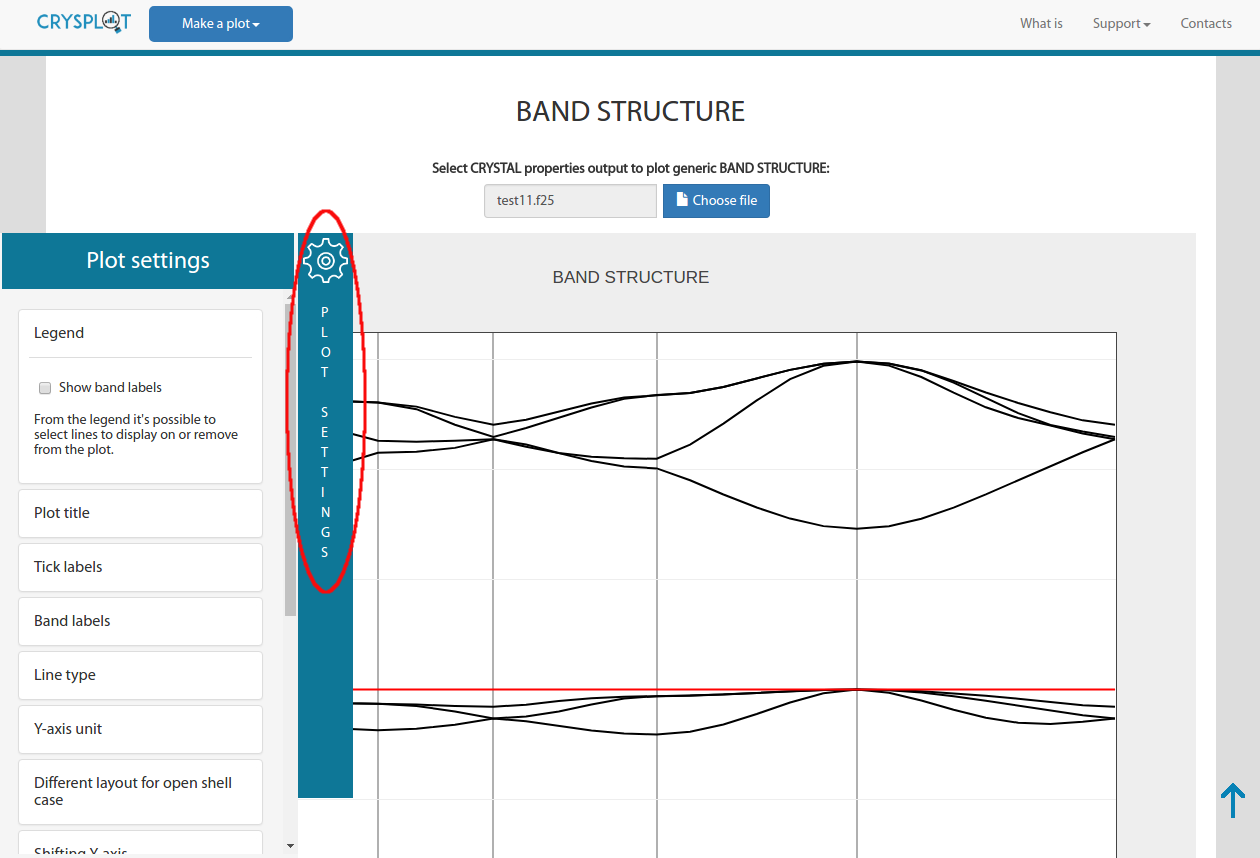 Export your plot, selecting the name and the format.